Choosing between hiring a technology firm and a freelancer is undoubtedly one of the most confusing things. Everyone go through this struggle. The website is a reflection of a company. It defines their work, and give the visitor a rough idea about the company's profile. One cannot put the company's reputation at stake to save a few bucks.
In this article, we will try to make your decision easier. There are few things you need to know about project & company before hiring.  Let us check out-
1. Know the scope of your project
The first thing you need to know is the scope of your project. Evaluate the needs & requirements of your project. Analyze the team requirement and size. You need to decide what kind of website you want to develop. If your project requires a large team, then a freelancer would not be a good choice for you.
2. Hire the right skill set
The right skill set refers to the difference between designing and development. It makes a huge difference. If you are uncertain about these things, you need to go back to the scope of the project, and then decide.
Web Designer: The designer develops the look and flow of the site. They work on HTML & CSS most of the time.

Web Developer: They are programmers who are primarily focused on coding, mechanics, and functionality of the website. They work on different frameworks and languages.
Now you can easily select which one do you want.
3. Look at their portfolio & experience
Before jumping into an agreement or contract, you need to check out if they are reliable. Check their previous work, portfolio, website, etc. If you are planning to hire a freelancer, then you should check his/ her work profile on those websites.
4. Get to know them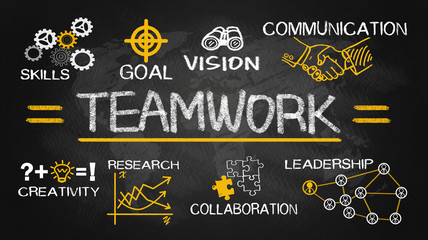 Narrow down the candidates, and get to know more about them. Know more about their previous work, check out their reviews on different platforms. Good communication is critical, especially if you're working with a remote team. Do they reply to your emails on time? Would it be possible for them to provide templates on time?
5. Hire!
Now, you have crossed all four steps, you are ready to hire the team!
You need to be careful while hiring someone for your work. There will be advantages and disadvantages, but you need to evaluate the pros and cons of both, and then make the decision.