Smartphones are ruling the market today. According to research, the number of smartphones users will be growing from 1.5 billion to 2.5 billion in 2019. And this is the reason why the
Android market is growing rapidly
. There are new trends in the market every day. Let us check out the key trends of Android
app development
that will define how the market is changing-
#1 Web Apps + AMP
Google launched Progressive Web Apps Accelerated Mobile Pages (AMP) in 2016. Web Apps are designed to open a mobile app in the browser without downloading the app. Everything is same in web apps and mobile app except it allows you to use the same app in the browser. And these web apps are developed using AMP project's principals. AMP is an open source platform that allows one to create faster, easy to load, and high performing web apps.
#2 Augmented Reality and Virtual Reality Apps
AR and VR apps have not created a log of buzz in 2016, but they got highly popular worldwide at the end. Augmented Reality is a technology that generates a composite view by imposing computer-generated images on user's view of the real world. You can take the example of Pokemon Go.
Another type of app that got popular in 2016 was Virtual Reality (VR) apps. These apps are a simulation of three-dimensional images that a person can interact with real-time using special electronic gadgets. Example Samsung gear, google cardboard, etc.
#3 Mobile Finance Service (MFS) Apps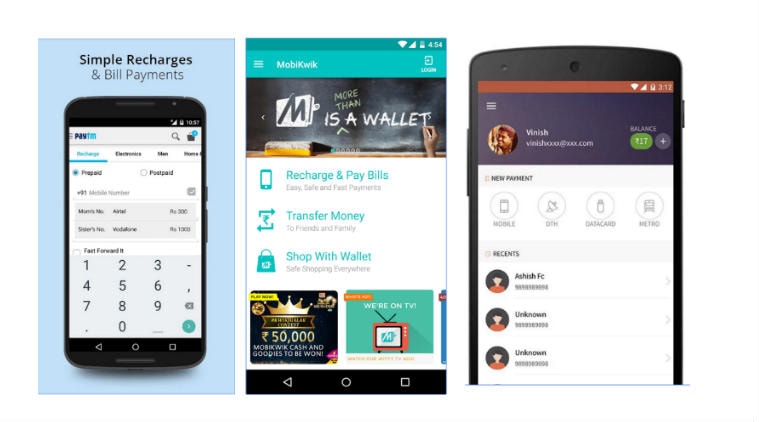 Well, these are the easiest ones to understand. These apps have an exponential grow recently. Examples of MFS apps are PayTm, Mobiwiki, PayUmoney, etc. People prefer to use cashless transactions nowadays, and they are using mobile apps instead.
#4 Security Factor in Apps
There are millions of Android apps, and over 75 percent of them do not even pass security tests. These apps are easily accessible by the hackers. And Android app development companies are focusing on improving the security feature of the app. Also, many antivirus apps have come in the market like Avast, McAfee, AVG, 360 security, etc.
So, these are some of the major trends which are ruling the Android app development market in 2017. Apart from this, there are many wearable devices like Fitbit, Apple, Watch, etc.  that will rule the market.