No matter how amazing and smooth your website is, there comes a point when you have to get your website redesigned. There are many reasons for redesigning and one of them is to keep the user engaged. Apart from this, the multitude of algorithm changes every six months that causes major website rank drop, and it becomes impossible for an outdated website to deliver the results an owner expects.

Though the main reasons for revamping the site is to increase the traffic, conversions, sales, and user engagement, but somehow websites lose traffic after redesigning. It indeed has reasons and we will discuss those possible reasons. If you are also experiencing this issue or planning to redesign your website in future, keep reading this article for the possible problems and their solutions.
Why does the traffic drops after redesigning?
Firstly, minor traffic drop is normal after the redesign. If the decline rate is less than 10% in less than a week, you may have nothing to worry about. Google takes some time to crawl and index the new pages of your website, so you should not worry about the temporary decline in organic traffic. But if it has been more than a week, and the traffic is dropping drastically, then there could be some other possible reason. Let us check out what could be the possible reasons-
#1 Proper Redirection
Revamping the website is not an easy task. Redirection is one of the most important steps of redesigning. Even if you mistakenly skip this step, you would lose a huge amount of traffic on the website. It is the most common cause of traffic loss. Unless you keep all the URLs same, redirects are totally necessary. If you think what redirection do, it tells the search engines where the new version of each page is located, else it simply means that those pages are gone according to the algorithm.
Changing the URL structure or moving any page to a new location and not setting up the proper redirects is the main cause of traffic drop.
And if you want to check out whether this is the issue, log into Google's Search Console, then go to Crawl > Crawl Errors and select the "Not Found" tab. If there are any pages without proper redirects, they will show up here.
How to solve this?
Fixing this issue and regaining your traffic is not too complicated, but it could be a time-consuming task. You need to implement 301 redirects to each of your old pages. If there are no other issues, your traffic level should be back to normal within a few weeks.
#2 Site Structure
The site structure is a major part of indexing and crawling. If it is changed drastically during redesigning, it would become difficult for the search engines to index the pages and understanding the site.
How to solve this problem?
You'll have to recreate the sitemap as it provides a basic listing of all the important pages on the website. This is not enough, you need to submit it to search console so that the re-indexing process can be stimulated to restore the traffic level.
Along with sitemap, you'll also need to check the internal links. The internal links play an important role in how Google indexes your site. If the links are outdated, it could be a possible crawling issue.
#3 Site Copy
Revamping changes many things, and it includes the keyword criteria as well. If the redesigned pages are not in the way they were written before, it could cause problems too. Improper keywords could shake the original rank of the website. Google's ranking algorithm is based on the information users need, so if your site doesn't have that information, they won't show it as a result.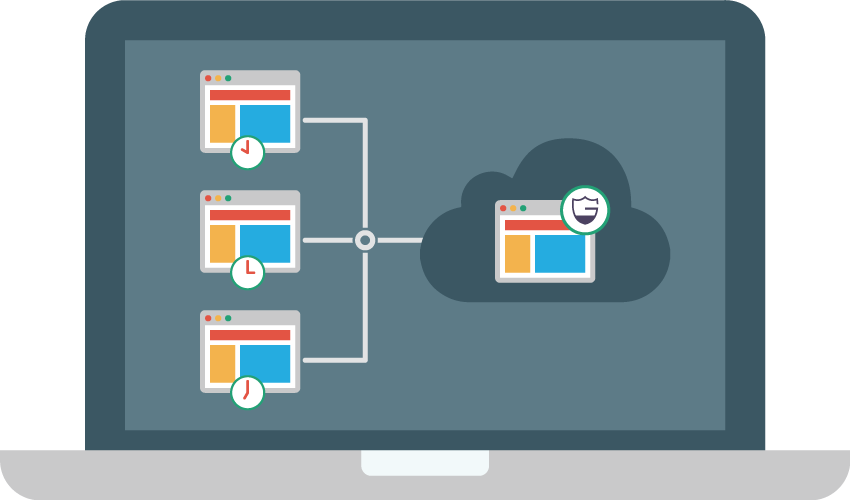 How to solve this problem?
If you want to solve this issue, you have to hire an experienced SEO person who can optimize your pages for your target keywords. Having a backup of your old site could solve this problem as you can use it to determine which keywords to use on each page.
How long does it take for the traffic to return to a normal level?
If the traffic dropped due to any of these issues, you should solve the problem, but the traffic would not come back overnight. It may take a few weeks for Google to crawl and re-index your new pages. Until the ranking in search result begins again, your traffic will lower than usual.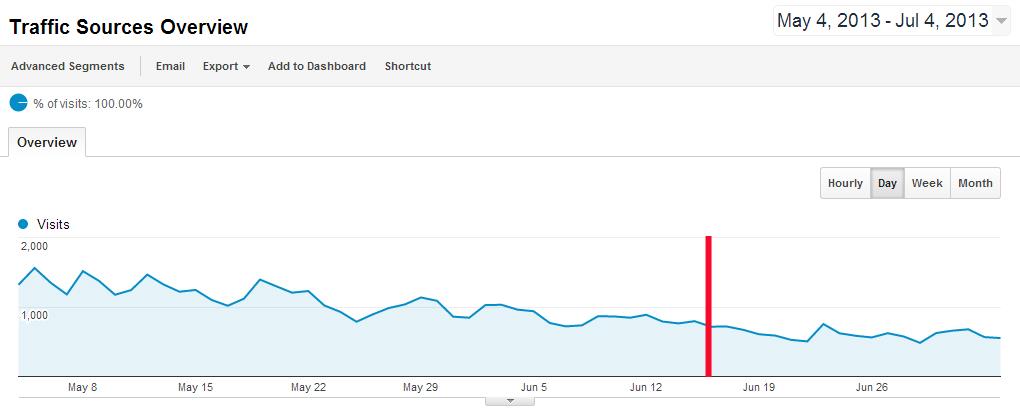 How to stop traffic drop during redesigning?
If you are yet to redesign the site, the information above is not as useful as it seems. Basically, if your site is outdated, a redesign will have a positive impact. You just need to be to take the following steps but before the launching the website:
#1 Set up 301 redirects
As mentioned above, improper redirects cause traffic loss. If your URLs of the revamped websites are changed, you'll need to set them up before launching the new site. You should make sure that each one is set up as a 301 redirect as this tells search engine crawlers that the page has permanently moved. And 302 redirects it to the common error, but it can harm your ranking.
#2 Create a new sitemap
You also have to create a new sitemap that includes all of the most important pages. And keep one thing in mind that there should not be more than 100 pages. And if your site happens to have more than 100 pages, your sitemap should be more of a general overview than a comprehensive listing.
#3 Keep the SEO strategist in touch
SEO is one of the most important parts of the website designing. You have to make sure that there should be an SEO strategist throughout the process. They will advise the changes that will help your traffic level not to be hampered due to redesigning.
#4 Crawl your existing site and plan your new site architecture
Before making any changes, just make sure that you took the backup of every page. There are free tools online that will help you do this. And provide the results in a spreadsheet.
#5 Analytics tracking code
Well, this may seem useless, but you should double check the analytics tracking code. It is simply to make sure that the implemented code will allow you to monitor the traffic during every step of the way.
These are the problems everyone faces, but they can be solved easily. So you need to keep the above things in mind. Though they may not seem huge, they can cause a major harm to your website.