The mobile application development industry is expanding, so are different myths about it. The industry has gone through many leaps and bounds recently. The reasons behind misconceptions could be half knowledge, hearsay, and past experience. While developing an application different problems and bugs come up which they are not obvious. People generally consider that these errors and bugs are similar, and this is what encourage myths.
These misconceptions start from the sources or companies who could not get what they exactly want. They are generally old presumptions or because of out-of-date ideas which are not correct. And this why, the expansion of this industry has led to many misunderstandings relating to this line of business. In the following piece, we may be debunking a few of these myths:
Myth 1: In-house app development takes same time as the outsourced companies take
Well, the reality is completely opposite. Developing an application yourself will take exactly 3-4 times the amount of minimum time you decided. Outsourcing the work would give you 90% results as there will be professionalism. Some companies decide to develop the app themselves to save money and time which ultimately turns out to be a bad idea.
Myth 2: Mobile app development is inexpensive
Yes, the mobile apps are more compact in size than regular internet application, but it doesn't make it less expensive. In fact, developing a mobile app need more expertise than any other app. The major cost needs to be sustained to employ or the expertise of a mobile application agency and getting software developed. The only already built thing available for free are the application quotes. Apart from this, the developers need to work it out themselves. So, the fact is mobile applications are not inexpensive.
Myth 3: Mobile apps develop their own demand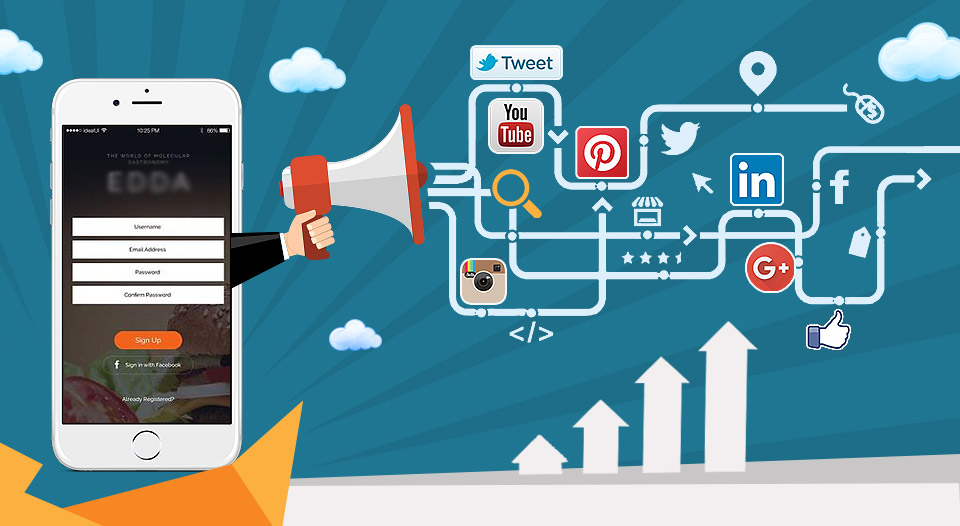 Going by the facts and numbers, it is not as simple as it looks. A mobile application has to compete with many other similar applications. In order to come into the market, your marketing campaign needs to be strong enough to stand out from the competitors. Users just don't rush into downloading applications on their phone as soon as they are released. So, you need to make sure that you marketing campaign attracts the users.
Myth 4: Building customised application demands a lot of programming
This myth has become everyone's favourite, but let us come down to the reality. According to today's scenario, most of the companies require minimum programming to build a solution. Companies need to accept the reality that company's flexibility is more about the platform and incorporation than improvement, creation and release mobility solutions in a small fraction of the time and cost of standard solutions.
Myth 5: Facilities require huge investment
Though investment is required, but it is the poor planning of companies which lead to this myth. Most of the companies think that adding more servers is the solution to every problem. While you can easily provide a secure, scalable, and inexpensive solution with a cloud-based system. All you need to do is consult with an expert and make a well-planned financial strategy.
These misconceptions have been flowing around the market which do not make sense. And if you are also dealing with it, you need to get out and find something better. These myths somehow degrade the quality of a mobile app, and it could be a huge disadvantage for the client and the developer as well.