The success of
mobile app depends
on different factors, and the user experience (UX) is one of them. A good UX can completely turn over the tables. But an optimal UX can only be designed with a thorough understanding of your user base and psychological underpinnings. It is not a one-time task, the users nowadays expect more than just a regular app. A designer needs to be up to date on the latest technology trends. Let us outline the ways through which you can enhance the user experience for a mobile app-
1. Error-Free Functionality
According to the statistical report of Experience Dynamics, 90% of the users stopped using a particular app because of poor performance, and 86% of uninstalled the app due to functionality flaws. However it is difficult to have an app with perfect functionality, but a good designer can achieve 97% of functionality rate.
2. Efficient Onboarding
The onboarding determines the success and failure rate of a product. And if the user is having trouble with it, they will end up uninstalling the app. The goal of onboarding is to demonstrate how the users can attain what they are looking for.
3. Usability
It is basically the layout of information, content, design and some other elements which help the user to achieve the goals. Help your user to understand the app.
4. Reduce Search Effort
If there are many products on your mobile app, the user may end up getting confused. Using better search options like filters, barcode scanner, keyword search etc. It ultimately increases the conversion rates.
5. Limit User Input
Users hardly like to put a lot of information on a mobile app. Make the login task easier by adding signup via social media handles.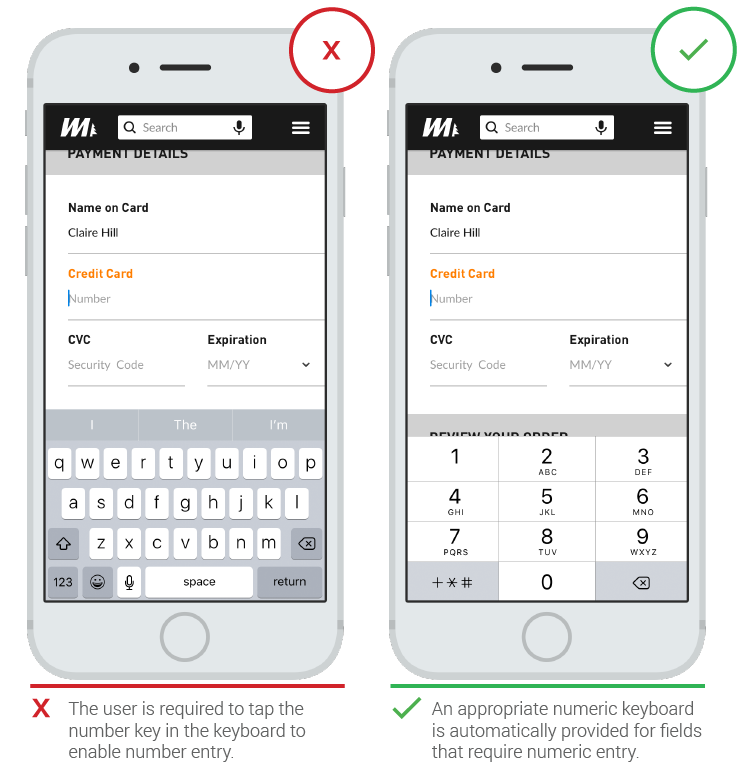 6. Integrate Behavioral Gesturization
There are certain things everyone is comfortable with. Integrating gesturization refers to the actions the user perform while interacting with your app like swiping, scrolling, pinching, etc. Having some common behavioral gesturization makes the user comfortable using your app.
7. User Assistance
User assistance is one of the most important things. Calling customer service to resolve a query should not be the only option. Add FAQs, personalized chat process to solve the customer's queries.
8. Personalized UX
Personalization not only means storing user's previous actions but it also refers to the recognizing the user's shopping pattern so that you can suggest some things to them.
9. UI Design
Lastly, a quality UI design is mandatory. Your UI should have a high glanceability rate. Glanceability refers to how easily the visual design conveys the information. Create visual consistency with the color palette, typography, and all other design elements.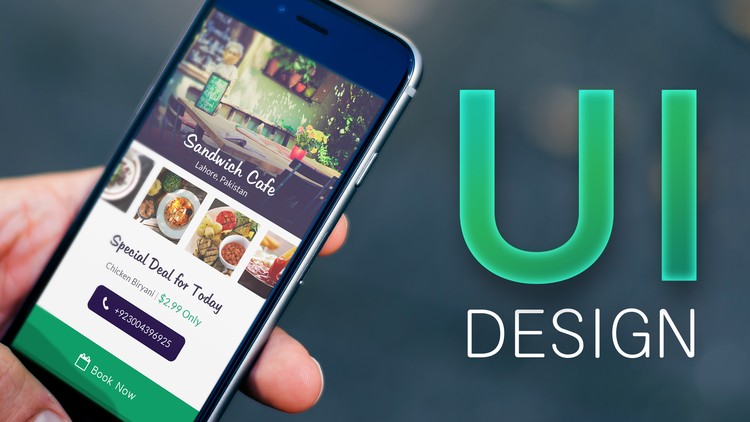 User experience is one of the major aspects of a mobile app. Users are always attracted to simple, attractive, and sorted things. So, rather than making it complicated in the name of creativity make it simple. And make sure it looks refreshing and engaging to the user.